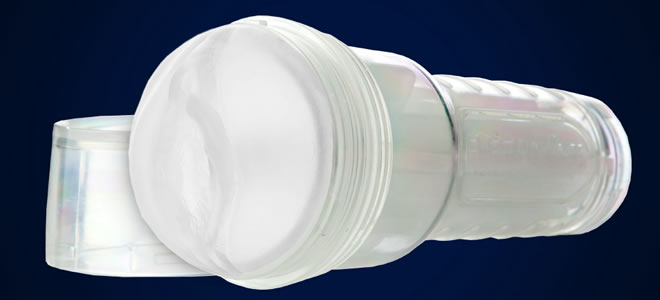 If you are wanting a Clear Fleshlight that allows you to see your penis move in and out of it, then the new Fleshlight Ice is the best Fleshlight Toy to go for.
The reason they came out with the clear Fleshlight is a result of a lot of feedback from guys who wanted to be able to masturbate with the Fleshlight while being able to see how their penis moved through the orifice and into the canal. In a sense it allows you to see what your penis is experiencing (they have yet to come out with a Fleshlight camera or a penis camera that allows you to see what your penis is 'seeing'). It's quite kinky for some men to use the clear Fleshlight, almost like masturbating while looking in the mirror.
---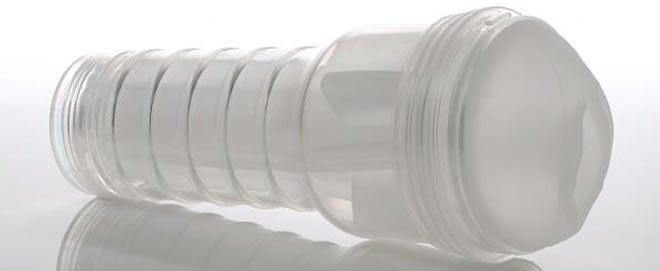 Fleshlight Ice Crystal Texture

Fleshlight have just released their latest Fleshlight texture known as the Ice Crystal texture. What's special about it is that both the sleeve as well as the case is see-through, which makes it quite kinky and erotic seeing your penis move through it and in and out.
All the new Fleshlight textures provide quite a rich and complex experience, because they have different what you may call 'chambers' where your penis moves through. And the Ice Crystal is no exception, but is one of the most complex textures yet developed and sent to market. At each point, from entering in the orifice to moving through each section, you are going to feel some different kind of action on your penis created by that point in the texture.
---