Some people are asking about the Alien Fleshlight Orifice, how it compares to other fleshlight orifices, and what some users' impressions and feedback have been from using it.
Here's a picture of what the Alien Fleshlight Orifice looks like from the front: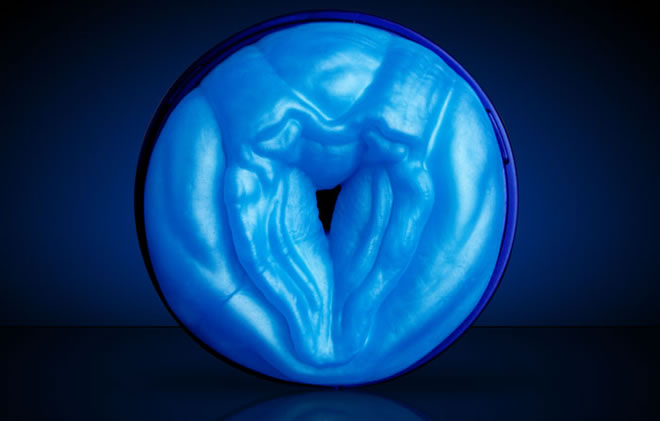 As you can see the orifice has a unique and unusual look to it, that is quite different from the other orifices on offer. It is closest in appearance to the pink lady (the regular vagina orifice), but the pearlescent blue changes the entire quality to it in a way that's difficult to describe. Some people don't like the color, but the majority of people appreciate the novelty factor of an orifice in blue, and are always keen to try something different.
---

Fleshlight have recently relaunched the Alien Fleshlight, which looks ultra-cool (I'll avoid the 'out of this world' cliches here), and is designed to provide a unique fleshturbating experience. Personally I love it when Interactive Life Forms come out with a collectible Fleshlight, not because I want to safeguard it in a drawer for future generations and never use it, but just because it's different, unique and fun to try out.
So I (naturally) got hold of the alien fleshlight, and thought it only fair to tell of my experiences with it.
Visually Appealing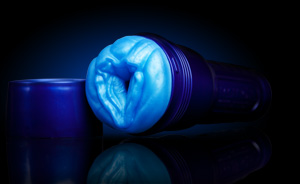 ---